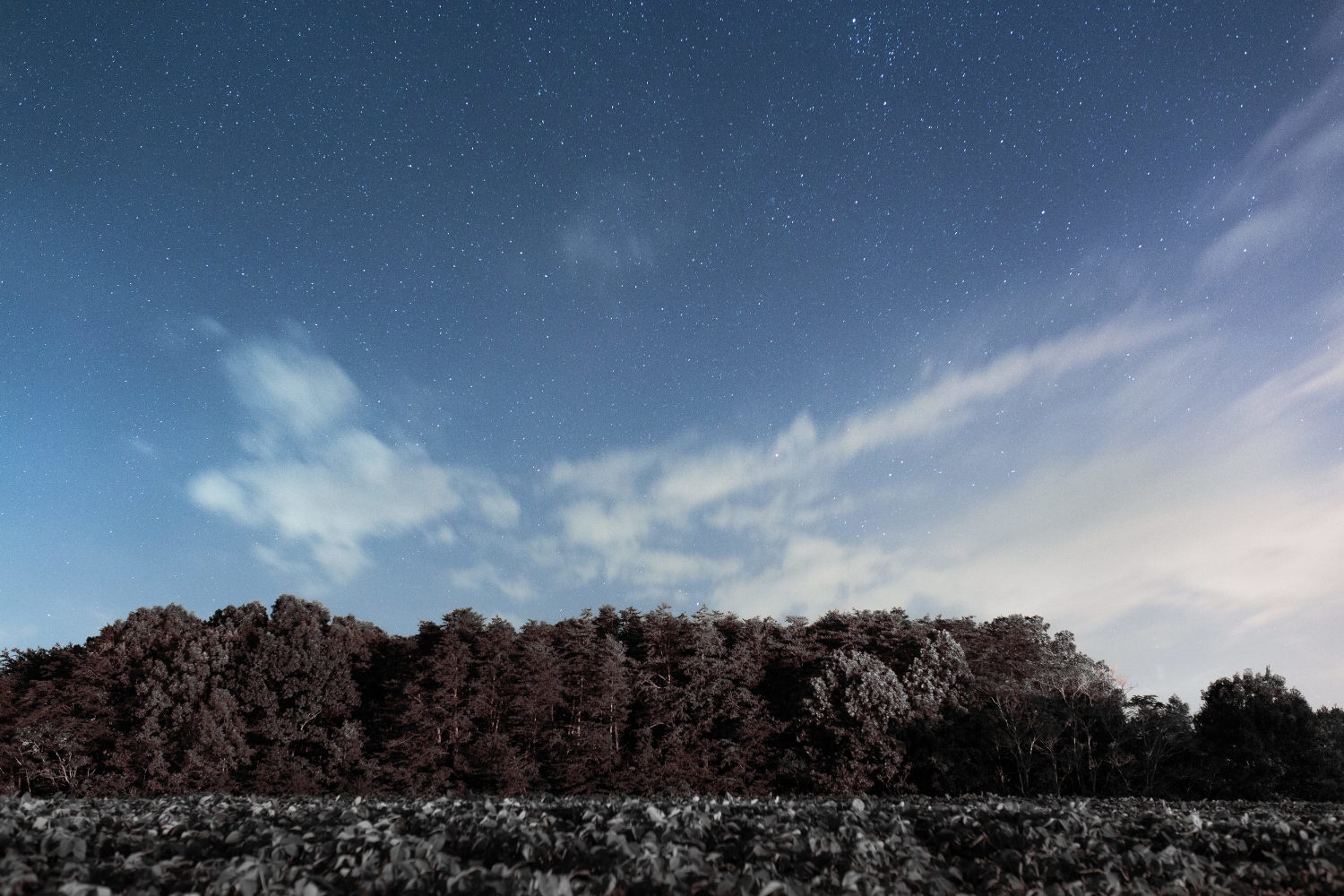 with warmth, enthusiasm and authenticity We work hard to make your brand SPARKLE.
SARA BOROWIAK
Creative Director
MEET SARA
"Drawing on my extensive events knowledge where creating an 'experience' is key, we exist to help brands create an overall customer experience that will compliment and enhance that brand's (our client's) credibility, reach and vision."
Your brand has a unique story. Inka Creative founder and director Sara Borowiak is here to help you tell it. She won't do it only with words, but through everyday experiences and immersive events.
Sara possesses over a decade's worth of experience working around the globe in marketing and PR for some of the lifestyle industry's leading lights. Organisations she has worked with include Hyatt Hotels, Rolex, Canturi jewels, The British Museum and National Geographic, and tourism associations spanning all the way from Abu Dhabi to Peru. She has personally collaborated on diverse projects for the likes of people like world-renowned anthropologist and UN Messenger of Peace Dame Jane Goodall, and even assisted movie stars like Pierce Brosnan and rock stars such as Joel and Benji Madden on press trips.
If you have an emerging brand, Sara revels in writing your introduction to the world. From consulting on all aspects of your launch to reaching your very first potential customer (and beyond), she is invested in providing your business with a polished, fully-realised jump start. With established brands, Sara excels in providing perspective on your future direction. She can strategise tiny-but-important details like how your product should be gift-wrapped or how staff should welcome customers, all the way up to a complete brand rejuvenation.
Your individual brand story is waiting to be told. Let Sara and Inka Creative make it an unforgettable tale.
WHAT'S IN A NAME?
Like ink(a) onto paper we can help you make your mark. Stand out next to other brands and be memorable.
After travels through Peru and other parts of South America, Inka Creative founder Sara was fascinated by the ancient civilisation of the Incas.This incredible empire grew quickly and spread through the continent. They were forward thinking, creative and clever. Many of their stunning structures such as the famous Machu Picchu still stand today making it clear that their thinking and skills were well before their time.
Although the Incas were around for less than 100 years, their effect on history and the way they are remembered today is undeniable.
Inka Creative draws inspiration from this to create unique and memorable brand experiences for its clients.
Our purpose is to empower lifestyle brands to creatively become better in the way they reach their audience. To help them grow, flourish and thrive while strengthening their positioning.
WHAT DOES INKA CREATIVE OFFER?
The personal experience of a boutique agency but with big ideas and big experience.
A friendly, warm and trusting atmosphere.
Creativity, ideas, contacts and strategies to improve customer engagement.
Knowledge and experience of brands within the lifestyle arena.
| food | travel | fashion | hospitality | health | beauty | home |
We find solutions, we get things done.
DEE MCNAMARA
Creative Projects Manager
MEET DEE
"I see your brand as a living, breathing thing. Every single touch point contributes to a customer's perception of who your brand is. My goal is to consistently and carefully develop your whole story for maximum impact; ensuring your brand stands out from competitors and is both memorable and meaningful to your customers."
As Inka's Creative Projects Manager, Dee McNamara has a gift for breathing life into brands. Her 15+ years of marketing experience showcase a skill for sharing unique stories. And each tale must be unique as Dee's sweeping portfolio of past clients spans sports, FMCG, product, education, tourism, food and fashion industries.
Her attentiveness and one-size-does-not-fit-all mantra is drawn from scouting leading marketing practices - not only from Australia - but from Dee's travels to conferences and trade shows across Asia, USA and Europe. Her approach has been applied equally to big players such as Pacific Brands and the AFL Players Association as it has to non-profits and more creative projects like Sacred Heart and Museum Victoria.
Playing a major role as part of the Inka Creative team, Dee is in charge of writing a brand's whole story. She takes cares of everything from developing voice, visuals and strategies to curating events and providing creative direction.
Aside from her all-rounder status at Inka HQ, Dee manages to find the time to be published in Marketing magazine and complete her Masters of Marketing at RMIT University.
Your individual brand story is waiting to be told. Let Dee and Inka Creative make it an unforgettable tale.
CHANTAL HRYNIEWSKI
Social + Digital Guru
MEET CHANTAL
'I think my biggest strength is that I'm a creative in a suit. I have a business brain, but my heart is creative. I'm passionate about design, art and visual language and endeavour to carry these principles into my marketing work.'
Whether your brand has already gone viral or barely has a Facebook page, Inka's Website and Social Media Coordinator Chantal Hryniewski can hone your unique story so that it is organically shared throughout the online world.
Balancing an artistic eye with a brain for real results, Chantal breaks down digital barriers, whether that means helping a client build a website from scratch, guiding a brand's identity across the latest social platform or strategizing the "who", "how" and "where" of targeting potential customers.
In the near decade since earning her business degree with a marketing major, Chantal has worked with a range of interior design, retail, and property development clients, dipped into the corporate world and gone solo as a freelance marketer. She also created an online art gallery to boost the profiles of under-the-radar artists and bridge the gap between them and entry-level buyers. This experience strengthened Chantal's empathy for small business people and solidified her belief in how important an online presence is for helping the little guys grow.
Aside from the art world, Chantal's penchant for whipping up delicious raw treats, regular yoga sessions and the odd golden latte reveals another natural affinity; lending her passion for all things holistic to Inka's clients in the wellness sphere.
Your individual brand story is waiting to be told. Let Chantal and Inka Creative make it an unforgettable tale.
ANUCIA DE BOER
Creative Project Coordinator
MEET ANUCIA
"I want to work with people that believe in what they do and do what they say they believe."
From the outside, it may look like Anucia "Nuch" De Boer's day-to-day schedule involves developing PR, comms and events strategies. But really what she does is to take chaos and fashion it into a kind of beautiful order. With a mind for streamlined thinking and whipping brands' visions into shape, her weapons of choice are project management app Trello, notebooks and her ever-present 'to do' lists.
Anucia adds her extensive background across a range of corporate, public, family-friendly and property events management to the team. She is now thriving on letting her personality and uninhibited ideas shine at Inka (she also thrives on the knowledge that the next lunchtime is always just around the corner). In her time off, Anucia envisions building a self-sustainable property with her partner and hanging out with her rather sassy black cat Archie.
Your individual brand story is waiting to be told. Let Anucia and Inka Creative make it an unforgettable tale.
JAYDE MCVEIGH
Creative Marketing Whiz
MEET JAYDE
"I'm driven by being able to use the creative side of my brain to come up with unique ideas to best present brands and products to the world."
Having spent over five years in brand management – and with a degree in business/marketing – Jayde McVeigh knows how to take care of your brand with as much considered commitment as she takes care of herself. The pro-active and positive outlook that makes her formidable on the rowing machine at gym, naturally translates into re-energising brands and striving to reach communications goals.
While health and wellbeing clients like fitness studios, bicycle labels and supplements have been an intentional focus for Jayde, she has also gathered diverse experience across events, property and hotel, art and food realms. She is personally motivated by being a part of the Inka team as; "a group of people who are vibrant, energetic and full of ideas."
After hours, Jayde continues telling stories and stretching her creative muscle - though via a completely different medium: music. This accomplished singer, songwriter and guitarist has a penchant for pop and R&B.
Your individual brand story is waiting to be told. Let Jayde and Inka Creative make it an unforgettable tale.
ELLES LE
Social + Digital Whiz
MEET ELLES
"I love the creative design process as a way to solve problems; getting from a thousand different routes down to one perspective."
Dipping her toes into everything from social media ad design, to wire-framing for web to user experience (UX), Inka's Social and Digital Whiz, Elles Le, can use her innate aptitude for all things visual to strengthen your brand's aesthetic.
Elles has managed to fit a lot into the short time since completing her degree in commerce, marketing and finance. Her varied experience - drawn from immersion in the worlds of academia, professional women's organisations and even government – set Elles on the fast track from intern to a permanent member of the Inka Creative family. The greatest communication lesson she has learned so far is to "Understand your audience. Figure out what they want and how fulfil that."
The best part of her day (aside from the communal Inka team coffee runs) is when she gets the opportunity to break out her Sony A7II camera. As a keen and talented photographer (check her work out), outside of the office you'll likely find Elles organising shoots with fellow creatives…if she's not currently tied up aiming for a new high-score on one her many video game consoles.
Your individual brand story is waiting to be told. Let Elles and Inka Creative make it an unforgettable tale.